Welcome to the Internet Site of
the Regional Court of town Veliki Preslav - Republic of Bulgaria !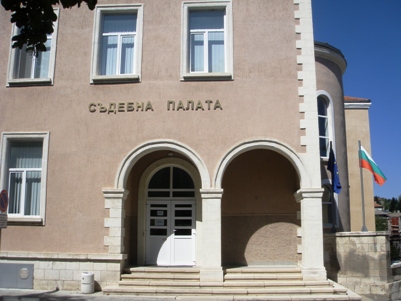 The jurisdiction
Constitution of the Republic of Bulgaria
Chapter Six JUDICIARY
Article 117. (1) The judiciary shall protect the rights and legitimate interests of the citizens, the legal persons, and the State.
(2) The judiciary shall be independent. In the performance of the functions thereof, all judges, jurors, prosecutors and investigating magistrates shall be subservient only to the law.
(3) The judiciary shall have an independent budget.
Article 118. Justice shall be administered in the name of the people.
Article 119. (1) Justice shall be administered by a Supreme Court of Cassation, a Supreme Administrative Court, appellate courts, district courts, military courts, and regional courts.
(2) Specialized courts may furthermore be created by statute.
(3) Extraordinary courts shall be inadmissible.